At ITALCO, we pride ourselves in providing our customers with world class service together with technologically advanced products, which allow us to be competitive and successful in growing our footprint. Our friendly business approach allows us the flexibility to meet the needs of small to medium enterprises just as effectively as the larger corporations. To us, each customer, no matter the size, is a valuable asset to our organisation and is treated as such. As we move forward, our goal is to penetrate new markets and expand our distribution channel, together with like-minded businesses for the future growth of our brand. 
ITALCO team members come with many years of international lubricants business experience, gained at major oil companies and specialize in products development, formulations, marketing, in-field lubricant technical support, stock planning and logistics. We are customer oriented and passionate about what we do.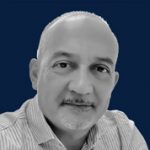 (MANAGING DIRECTOR) is a qualified mechanical engineer, with over 28 years in the lubricants industry.
He started his career at AGIP Lubricants (now Eni) as a technical engineer and over the years at Eni, held many strategic positions in Sales and Business Development.
Paolo has been a Managing Director, Chairman and Board Member at many of Eni Lubricants companies, world-wide. He continues to impart his technical knowledge and passion for lubricants in business and in the field where he keeps abreast of lubrication technology development.
(DIRECTOR, N.E.) is a qualified petroleum engineer with Master in Economics and Corporate Management from the French Institute of Petroleum (IFP School). 
He started his career in Total and has more than 15 years of experience in the oil & gas industry, where he covered different trading roles between Geneva and Singapore.
Stefano is still operating in the trading business from Singapore and has a remarkable knowledge of Asia Pacific's petroleum industry, market culture and economic trends, developed through almost a decade in the regional business.
(DIRECTOR) is a mechanical engineer with over 35 years of experience in the Lubricants and Additives industry. Pieter started his career at Chevron Oronite developing additives for lubricants then moved into the finished lubricants world when he joined AGIP Lubricants (now eni) where he covered many different positions in products development, manufacturing, quality control and operations. 
Pieter is based in Europe and has in depth knowledge of the lubricants and lubrication chemistry and is very well known in the industry for his passion and dedication to develop new effective formulating solutions for the ever more demanding and challenging lubrication industry.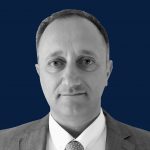 Qualified mechanical engineer with more than 18 years of experience in different industries covering strategic positions. Antonio worked with Caterpillar in Europe for more than 10 years and has been Executive, Technical and Commercial Director of large companies in South America and in Europe representing well-known firms in the lubricants industry. 
Antonio is a resident of Colombia and has a deep knowledge and understanding of the Latin American countries. Perseverance and determination together with leadership are his strengths.